22nd Annual Austin Film Festival Conference
October 24, 2105
22nd Annual Austin Film Festival & Conference
Downtown Austin, TX
Thursday, October 29th - Thursday, November 5th
Are you looking for something out-of-the-ordinary to do? Well, bring out the creative side in you and be part of the 22nd Annual Austin Film Festival & Conference. This inspiring event celebrates original films produced on strong storytelling.
With a full week of activities, you will want to try and take in as much as possible. Starting off the event will be the screenwriters' conference. So, if you are seriously thinking of starting a new career or just enjoy the love of writing, you'll want to be at as many of these conferences as possible. With an opportunity to speak with many A-list screenwriters as well as many unknowns, you'll get to hear insider's stories and make great connections. This screenwriters' networking is some of the best in the nation. There are numerous panels, so check the schedule to see which ones you don't want to miss.
Recognizing the creator at the core of filmmaking, this event has the highest caliber of narrative, documentary and animated films; all which share the capability of a well comprehended story. Bringing in juried submissions from all over the world, offering original and inspiring films. You will have the privilege of seeing many award winning films, before they are released in public theaters. From Kevin Machate, the UT grad, with his PROMISE ME and the heartstring pulling FATHER'S DAY to the world premiere of OF DOGS AND MEN, the London-based Cannibal Film's TEAR ME APART and the perfect Halloween twist of MY BROTHER THE ZOMBIE, and this is only naming a few, there is sure to be plenty to keep you entertained.
From the superb educating panels, the enticing and exciting films to all of the after-parties, this is going to be a week that will change your life forever! Whether you make a life changing decision to become a screenwriter or just become an addict of all the fun and festivities of the Annual Austin Film Festival, it's sure to become a part of your past-time!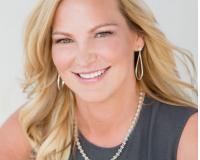 Author:
Allison Gaddy
Phone:
512-954-8800
Dated:
October 22nd 2015
Views:
394
About Allison: Allison co-founded the Gaddy Group and manages the company's Austin, Texas operations. In addi...