Do You Like To Try New Hot Restaurants HOTTEST RESTAURANTS IN TEXAS
The Hottest Restaurants in Austin Right Now, November 2015
Nadia Chaudhury on Nov 5, 2015, 10:00a
Tipsters, readers, friends, and family of Eater Austin always want to know: Where should I eat right now? What are the buzziest new restaurants? What haven't I heard of? What's everyone talking about?
To answer those questions, behold the 53rd edition of the Eater Austin Heatmap, updated monthly to reflect the city's freshest restaurants within the past six months. November brings Blue Cat Cafe, Juniper, Voodoo Doughnut, and Wu Chow. To see which places used to be on the list, visit the archive.
Please note that the numbers are geographic; not rankings.
1

Bullfight

For Parkside Project's newest restaurant, chef Shawn Cirkiel decided to focus on Spain with tapas in Hyde Park. The array of cured meats and cheese, with classic dishes like the tortillas and croquettes all pair well with the Spanish wine list.
Photo Credit: Robert J. Lerma/EATX 4807 Airport Blvd Austin, TX 78751Visit website (512) 474-2029 Tapas Restaurant
SHARE THIS VENUE
2

Unit-D Pizzeria

The city's latest pizza contender can be found up in Cherrywood. The pizzeria serves Neapolitan pies made from a wood-fired oven imported from Naples, alongside small plates.
Photo Credit: Unit D Pizzeria/Official 2406 Manor Rd Austin, TX 78722Visit website Pizza Place
SHARE THIS VENUE
3

Wu Chow

Soup dumplings are finally here with the debut of Wu Chow from the Swift's Attic team. The dinner menu features modern Chinese dishes like Sichuan braised eggplant, Shanghai rice cakes, wontons. The bar also serves a tiki-style cocktail menu. Lunch and dim sum service isn't quite available right now, but it's coming soon.
Photo Credit: Robert J. Lerma/EATX 500 W 5th St Austin, TX 78701Visit website Chinese Restaurant
SHARE THIS VENUE
4

Voodoo Doughnut

The iconic Portland doughnut shop now has an Austin outpost, which dishes out the famed crazy sweet concoctions like the voodoo doll. The city also gets its very own doughnut: the Longhorn Creme.
Photo Credit:Voodoo Doughnut Austin/Facebook 212 E 6th St Austin, TX 78701 Donut Shop
SHARE THIS VENUE
5

Fukumoto

Kazu Fukumoto's izakaya and sushi bar offers all manners of yakitori, sushi, tempura, and sake at the Corazon apartment complex on East 6th.
Photo Credit: Robert J. Lerma/EATX 514 Medina St Austin, TXVisit website (512) 770-6880 Spanish Restaurant
SHARE THIS VENUE
6

Blue Cat Cafe

Cats, cats, and more cats can be found over at Austin's very first cat cafe, which opened this month after a successful Kickstarter campaign earlier this year. Work, play, and potentially adopt a cat inside the cafe, and order food and coffee from the vegan food truck parked right outside.
Photo Credit: Nadia Chaudhury/EATX 95 Navasota St Austin, TX 78702Visit website Café
SHARE THIS VENUE
7

Juniper

The Northern Italian newcomer from Uchi alum Nicholas Yanes also opened last month. Expect modern takes on classic dishes, sweets from pastry chef Kerstin Bellah, and a a gin-focused cocktail menu. Don't miss out on the puffy potatoes.
Photo Credit: Robert J. Lerma/EATX 2400 E Cesar Chavez St Ste 304 Austin, TX 78702Visit website (512) 436-3291 Italian Restaurant
SHARE THIS VENUE
8

Juliet Ristorante

Austin's freshest Italian option, can be found on Barton Springs. Run by former Asti chef Jacob Weaver, the menu focuses on an approachable modern take on Italian with housemade pastas and bread, plus wood-fired pizza. The early happy hour with half-off rose is a must.
Photo Credit: Robert J. Lerma/EATX 1500 Barton Springs Rd Austin, TX 78704Visit website (512) 479-1800 Italian Restaurant
SHARE THIS VENUE
9

Vox Table

Vox Table focuses on small plates and cocktails in a bright and stylish new space, also in Lamar Union. There's an especially spacious bar, and it's just across the street from the Alamo Drafthouse.
Photo Credit: Robert J. Lerma/EATX] 1100 S Lamar Blvd # 2140 Austin, TX 78704Visit website (512) 375-4869 Restaurant
See original article at:http://austin.eater.com/maps/best-new-austin-restaurants-heatmap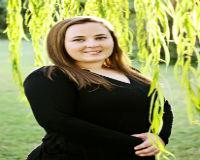 Author:
Tricia Shirk
Phone:
541-419-7703
Dated:
November 25th 2015
Views:
123
About Tricia: My name is Tricia Shirk, I am originally from Oregon and now an Austinite since 2014. I love explor...