New Marketplace Slated To Transform Iconic Downtown Austin Spot
New marketplace slated to transform iconic downtown Austin space
Part courtyard and park, part marketplace and meeting space, Fareground is the city's newest public venue project.Photo courtesy of dwg.
Fareground will feature co-working, meeting, and informal event spaces.Photo courtesy of Michael Hsu Office of Architecture
The lobby of the One Eleven Congress building will transform into a food-and-drink marketplace.Photo courtesy of Michael Hsu Office of Architecture

With all of the construction happening in Austin, cranes have become a permanent fixture of the Austin skyline, at least for now. And more building and development is underway at Second Street and Congress Avenue, except this project looks to have a different impact on the typical inconvenience of city construction.
Breaking ground mid-September, Fareground at One Eleven Congress is a new marketplace and gathering space concept in downtown Austin. But unlike many new developments, since the One Eleven Congress building has been part of the Austin skyline since 1987, the project is uniquely contained within the boundaries of an existing space. This helps in reducing the impact on people who live and work downtown, and, perhaps more importantly, traffic.
Fareground is in line with the city's upward trend of creating mixed-use public spaces that are accessible to everyone in Austin. Part park, part market, the outdoor courtyard will feature a sustainable landscape design with seating for reading, dining, or just hanging out to people watch. The indoor lobby will feature a marketplace of food and beverage vendors heavily tied to Austin, in addition to conference rooms, co-working and informal event spaces, lounges, and Wi-Fi.
Privately funded and initiated by Parkway Properties, owner of the One Eleven building, the group is working with dwg. (Waller Creek redevelopment, Lamar Union) to head up landscaping, while Michael Hsu (Uchi, Sway, La Condesa) will implement his iconic architectural design on the venue.
Expect completion on the "inside-outside, eat-drink, work-play, early-to-rise, late-to-close" Fareground to occur in spring 2017, but in the meantime, be thankful for the minimal impact of the project on our city.
See original Article here:
http://austin.culturemap.com/news/real-estate/10-28-15-downtown-austin-marketplace-park-project-michael-hsu-dwg-fareground-one-eleven-congress-construction/#bmtags:image-link,placement:slot-1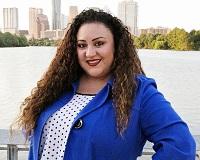 Author:
Melissa Galvan
Phone:
512-773-5735
Dated:
November 25th 2015
Views:
330
About Melissa: True Austin native with a passion for real estate. I'm rooted in Austin and I love my city. I'm priv...