Nov 3 2015 16245 1
Good Evening all!! This is my first Blog I am posting on my website. I wanted to introduce myself and let everybody know a little about myself.
To start, I have grown up with an entire family involved in the Real Estate business. My mother, grandfather, aunts, cousins and many other relatives have all worked in one form or another in this business. So from a very young age, I was listening, watching, and asking questions about this line of work. Although this was the case, I did not decide that this was the field for me till about a year ago.
I grew up in Central Oregon and recently moved to Austin almost 1 year ago to date. I love it here and could not imagine being anywhere else. I have great friends and now family here! I love what I do and love helping people with one of the biggest adventures of their lives (buying a home). I love that some families are just starting their families and looking for their first homes and some people are looking for their next investment property. No matter your needs, I am here to help you in any way I can.
I have been blessed with the opportunity to work on a fabulous team B&G Properties Group. As of right now, we have 3 buyers agents and 1 listing agent. We are all hard working, down to earth, friendly people who love what we do!! If there is any way we can help a client, we will! We are always willing to chat with anybody about any real estate needs. If we do not know the answer, we work for a Top Notch Brokerage eXp Realty, and we will find the answer for you!
I plan on posting many more blogs and I hope that after reading this, you will want to see more of what I have to say. I am always available via text, phone or email. Feel free to contact me for any needs at all!
Tricia Shirk
tricia.shirk@exprealty.com
541-419-7703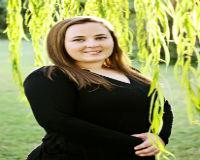 Author:
Tricia Shirk
Phone:
541-419-7703
Dated:
November 3rd 2015
Views:
251
About Tricia: My name is Tricia Shirk, I am originally from Oregon and now an Austinite since 2014. I love explor...