Texas Tops List Of Most Racially Integrated States In The US
Texas tops list of most racially integrated states in the U.S.
By Nicole Raney

WalletHub ranks Texas the third most racially integrated state.Photo courtesy of IAmericasFlags.com
In honor of Martin Luther King Jr. Day, a new report sheds light on which states are the most racially integrated and which have achieved the most racial progress over time. In both scenarios, Texas comes out on top.
Financial website WalletHub used 10 metrics, ranging from median annual income to voter turnout, to assess the racial climate in each state. According to the report, Texas is the third most racially integrated state in the country.
Contributing factors include our low gap between whites and blacks in the following areas: voter turnout (No. 1), percentage of residents with a high school diploma (No. 1), poverty rate (No. 3), and labor force participation (No. 5). The Lone Star State, however, needs to work on closing the gap in median annual income (No. 11), unemployment rate (No. 12), and percentage of residents with a bachelor's degree.
A separate list form WalletHub ranks Texas No. 4 for racial progress over time, noting that we have seen the highest change in the business ownership rate gap.
Hawaii (No. 1), New Mexico (No. 2), Maryland (No. 4), and California (No. 5) round out the five most racially integrated states.
See originial article at: http://austin.culturemap.com/news/city-life/01-17-16-wallethub-report-racial-integration-ranking-state-texas-martin-luther-king-jr-day/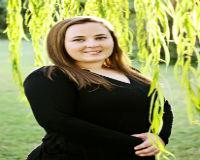 Author:
Tricia Shirk
Phone:
541-419-7703
Dated:
January 19th 2016
Views:
137
About Tricia: My name is Tricia Shirk, I am originally from Oregon and now an Austinite since 2014. I love explor...