The Holiday Gift Guide For Austin Food Lovers
The Holiday Gift Guide for Austin Food Lovers
by Nadia Chaudhury, November 23, 2015
It's time to start thinking about the perfect presents for the food-obsessed loved ones on your list. Eater Austin's curated guide to the best local gifts is here to make it easier for you.
Franklin Barbecue: A Meat-Smoking Manifesto, by Aaron Franklin and Jordan Mackay
The next best thing to giving the gift of Franklin Barbecue's delicious brisket is learning how to make it yourself. In the Eater Award-winning cookbook, the pitmaster goes long on the art behind barbecue. The book includes the history of the restaurant and how to make those award-winning smoked meats.
Price: $29.99
Where to Purchase: BookPeople
Image credit: Nadia Chaudhury/EATX
Taco Products from Parts & Labour
Embrace the taco with the assorted goods from Parts & Labor, all made in Austin. There's the taco-version of the Texas slogan designed by Bearded Lady, appropriate taco questions on pencils, earrings from Vinca, and a nice postcard designed by Bryan Spear Studio.
Price: $24 shirt; $3 postcard; $16 earrings
Where to Purchase: Parts & Labour
Image credit: Parts & Labour/Official
Beers from Jester King Brewery
Since Jester King Brewery can't ship goods, head over to Dripping Springs to purchase bottles for beer enthusiasts. There's the farmhouse Le Petit Prince, Snorkel made with oyster mushrooms, and the long-named collaboration with with Live Oak Brewing Co. Check the website to find out what will be available.
Price: Varies by bottle, from $3.50 to $18
Where to Purchase: Jester King Brewery
Image credit: Jester King Brewery/Official
Gift Baskets from Antonelli's Cheese Shop
Antonelli's love of cheese is reflected in its various gift baskets, where each item is thoughtfully picked out. The Taste of Texas parcel comes with local cheeses, like Dripping Springs' Pure Luck Dairy. Add in sweet and savory snacks and spreads, and it's the beginning of a very good meal.
Price: Varies by basket, from $35 to $125
Where to Purchase: Antonelli's Cheese Shop
Image credit: Nadia Chaudhury/EATX
Knives from Metier's Cook Supply
For any budding chef, a sharp, strong knife is necessary. At Metier, the wonderland of cooking, let the knowledgeable staff guide your knife purchases. They'll talk over styles, steel, wooden handles, and more. The handcrafted options include Weige Knives, Houston Edge Works, and Serenity Knives.
Price: Varies by knife, between $600 to $1,000
Where to Purchase: Metier
Image credit: Nadia Chaudhury/EATX
Coterie Sampler Subscription Box
The monthly subscription service delivers a mixed craft full of edible products each month. It includes special items created by local chefs, like Andrew Wiseheart's fermented hot sauce. For December, expect something sweet from Al Fico pastry chef Kendall Melton, Epicerie's Sarah McIntosh in February, and Noble Sandwich Co. in March.
Price: $39.95 for 4 to 6 items; $59.95 for 6 to 8 items
Where to Purchase: Coterie Sampler
Image credit: Coterie Sample/Official
Chocolates from Maggie Louise Confections
Fanciful chocolates in beautiful designs are the core of the boutique shop. Browse through glamorous edible lipsticks and lips, shiny pineapples, jewels, and the interstellar Outer Space collection . The various decadent fillings include chocolate nougat, vanilla marshmallow, sea salt, and graham cracker, all encased in white, milk, dark, or extra dark chocolate.
Price: Varies by box, between $9 to $95
Where to Purchase: Maggie Louise Confections
Image credit: Maggie Louise Confections/Official
Ice Cream Bowl from Lick Ice Creams
The ice cream shop partnered up with local home provisions store Mockingbird Domestics to craft limited edition ice cream bowls just for Lick. The accompanying wooden utensils, made from pecan and mesquite wood, resemble the to-go spoons that came with tiny ice cream cartons.
Price: $28 bowl; $8 spoons
Where to Purchase: Mockingbird Domestics
Image credit: Nadia Chaudhury/EATX
Jams from Confituras
The seasonal spreads, including hatch chile pepper jelly, harvest tomato jam, and Mexican plum butter from Stephanie McClenny reflect the spirit of Texas. Go for the Texas Two Step, which comes with two different jars currently on offer in a pretty package, or make your own combination from any of the fall flavors.
Price: $10 individual jars; $25 Texas Two Step
Where to Purchase: Confituras
Image credit: Nadia Chaudhury/EATX
Jeffrey's Chef Apron from ByGeorge
Recreate the kitchen at Jeffrey's by purchasing the stylish apron from affiliated clothing store ByGeorge. The three different smock options come in denim, black and white pinstripes, or multi-colored. Of course there are multiple pockets, including a hidden one, which make it easy to store pencils, utensils, and phones.
Price: $125
Where to Purchase: ByGeorge
Image credit: Nadia Chaudhury/EATX
See original article at: http://austin.eater.com/2015/11/23/9767706/gift-ideas-2015-austin-food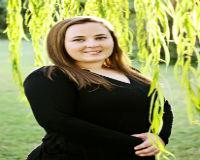 Author:
Tricia Shirk
Phone:
541-419-7703
Dated:
November 25th 2015
Views:
118
About Tricia: My name is Tricia Shirk, I am originally from Oregon and now an Austinite since 2014. I love explor...