Two Trendy Restaurants Opening In Hip East Austin Development
Two trendy restaurants opening in hip East Austin development
By Nicole Raney

Two new Italian restaurants are coming to East Sixth Street in 2016.The Arnold/Facebook
Get Directions - 1617 E. 6th St. Austin
The team behind Sway, La Condesa and Paul Qui's hit restaurants is trying its hand at Italian cuisine with two new restaurants. Coming to East Sixth Street in 2016 are Gatto Nero and Enoteco Gattino, trendy new eateries from the New Waterloohospitality group.
"We've been wanting to create an Italian restaurant since we opened La Condesa seven years ago," New Waterloo partner Jesse Herman said in a press release. "In fact, we thought about doing it in the South First Sway location a few years ago; however, now we have the perfect location for the Italian restaurant we've been wanting to build in Austin for so long."
Gatto Nero will be the more upscale of the two. The spacious bar and restaurant will serve regional Italian dishes and wines, as well as accessible Neapolitan-style pizza. Next door, Enoteco Gattino will offer a more relaxed atmosphere with lighter fare like salads, sandwiches, and cheese plates.
Both restaurants will be located at The Arnold, a new mixed-use development from New Waterloo and Transwestern real estate firm. In addition to the restaurant space on the first floor, The Arnold will be home to residential apartments and hip offices for the likes of Live Nation and C3 Presents.
It's been a busy year for New Waterloo. In addition to South Congress Hotel — which includes Café No Sé and the soon-to-open Otoko, Central Standard, and Mañana — the restaurant group also announced plans for two more Sway locations.
Gatto Nero and Enoteco Gattino are scheduled to open spring of 2016.
See original article at: http://austin.culturemap.com/news/restaurants-bars/11-18-15-new-waterloo-group-east-austin-italian-restaurants-gatto-nero-enoteca-gattino-the-arnold-mixed-use/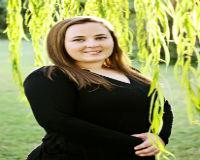 Author:
Tricia Shirk
Phone:
541-419-7703
Dated:
November 18th 2015
Views:
220
About Tricia: My name is Tricia Shirk, I am originally from Oregon and now an Austinite since 2014. I love explor...