National Night Out is a great opportunity for citizens and law enforcement to partner up against crime. We invite you to attend the event, meet your neighbors and commit to helping law enforcement reduce crime in your community.
This year, National Night Out is Tuesday, Oct. 6, 2015, from 7 to 9 p.m. Neighborhoods must register by 5 p.m. on Friday, September 11, 2015.
National Night Out is designed to:
Heighten crime and drug prevention awareness

Generate support and participation in crime efforts

Strengthen neighborhood spirit and police community relations

Let criminals know that neighborhoods are organized and fighting back
During the event, residents in neighborhoods throughout Austin and across the nation are asked to turn on their porch lights, lock their doors and spend the evening outside with their neighbors, police officers, firefighters and EMS paramedics. Events such as cookouts, block parties and neighborhood walks will all occur simultaneously throughout the city and nationwide.
National Night Out Kick-Off Event
This year's National Night Out Kick-Off Event will take place at Mueller Airport Lake on Saturday, October 3, 2015 from 10 a.m. to 3:30 p.m.
For more information about National Night Out visit www.nnoaustin.org.
National Night Out Brochure English and Spanish
You can join the National Night Out event by:
Getting all of your neighbors to turn on their porch lights

Organizing a block party or some type of neighborhood event

Filling out and returning the National Night Out application to the address below:
How to join the National Night Out event:
Austin Police Department Office of Community Liaison Attn: Rosie Salinas P. O. Box 689001 Austin, Texas 78768-9001

You may also Register Online OR fax your application to (512) 974-6222
VIDEO - National Night Out on CityView
See original Article Here: https://www.austintexas.gov/nno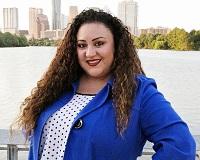 True Austin native with a passion for real estate. I'm rooted in Austin and I love my city. I'm privileged to have many personal and professional connections that have greatly assisted me in being suc....