6 Important Tips To Prepare Homes For Selling
The punch list to prepare a home for sale might seem a little daunting for many.
Repairs and to-do tasks are time-consuming and can dissuade many potential sellers from moving forward to list their home. Here's a quick list of tasks for to the ones that are most critical when showing your home.
6 Important Tips to Prepare Homes for Selling
Declutter the home.
A cluttered home is a no-no for potential buyers. Organizing items around a home isn't always an easy task since most people are still living there while trying to sell it, but distractions can dissuade buyers. A crowded kitchen countertop that has too many appliances takes the focus away from the selling points of a home. Limit the amount of items displayed like cookbooks, pillows around the home, or any other accessories. Less is more.
Clean, and then clean some more.
As simple as it sounds, it's imperative. No matter how incredible a seller thinks their home is, an unclean abode is a major turn off for a potential buyer. Floors and windows should be clean, mantles and fan blades dusted, and appliances and faucets should be polished. If the seller simply doesn't have time, they should consider hiring a cleaning service to help ease the load.
Pay attention to smells.
Strong cooking odors can be a turn off. The smell of bacon or other food can linger for quite some time and can make a home seem more like a restaurant. If the seller has an indoor pet, they should be mindful of animal odors and eliminate those smells as much as possible.
Get rid of personal items.
Allow buyers to be able to envision themselves inside the home, so remove anything personal. Family photos, sports team logos and kids artwork should be stowed away.
Neutral paint
Not everyone likes the same bold colors. A safe way to go is using neutral paint on the walls. Tans and whites are usually pretty safe.
Curb appeal
The first thing a buyer should see when they arrive at a home is a well-manicured front lawn. Clean the front patio, re-mulch if necessary and make sure the landscaping is attractive. Sometimes the buyer will arrive to the seller's home before the realtor and have plenty of time to check things out in the front yard. Make sure that first impression is positive.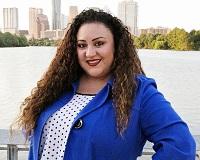 Author:
Melissa Galvan
Phone:
512-773-5735
Dated:
February 11th 2016
Views:
465
About Melissa: True Austin native with a passion for real estate. I'm rooted in Austin and I love my city. I'm priv...