With low unemployment and relatively affordable housing, Austin is best city for jobseekers
If you're looking for a new job in 2017, you can't do any better than Austin.
That's according to a new report by NerdWallet that found the Texas capital is the best job market in the nation. Go here to see the full ranking and methodology.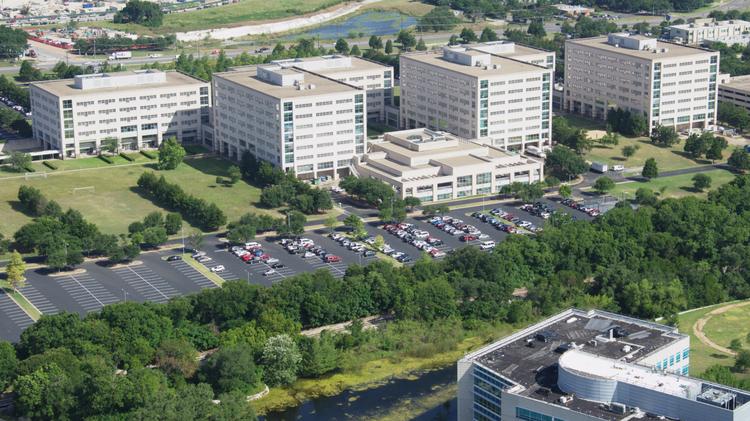 Interestingly, Austin just ranked No. 36 for job growth in the past year, according to an American City Business Journals analysis of annual private-sector job growth for 106 cities. The Texas capital grew 2.4 percent from October 2015 to October 2016 with the addition of 19,100 jobs.
The NerdWallet study examined the October unemployment rates, the growth of the working-age population from 2010 to 2015, median earnings and median 2015 monthly rent in the country's 100 largest cities to create a final "score" for each metro.
Austin's jobless rate was an unadjusted 3.2 percent in October, tied for lowest in the state. The city's working-age population swelled 34.5 percent from 2010 to 2015 while median earnings for full-time workers were $45,669, according to NerdWallet. While Austin lags behind other cities studied on that last metric, its relative affordability compared with the East and West Coasts means wages go further in Central Texas.
To that point, median monthly rent was $1,139 last year, according to NerdWallet. In similar cities known for their high-tech companies and workforces, median rent ranges up to $1,356 for Seattle and $1,923 in Fremont, California, in the heart of Silicon Valley.
The technology and health care sectors are leading the way in job growth nationwide, the report notes. Austin is home to large campuses for national tech giants as well as regional upstarts that have grown into influential corporations in their own right. In the health care sector, the opening over the summer of the Dell Medical School is expected to accelerate the development of a business ecosystem that combines the city's existing care centers with entrepreneurial startups and innovators in medicine.
Will Anderson coordinates digital coverage of business news.
Click here to search homes in Austin, Texas!

Nate Jones
Austin, Texas Realtor
(512) 636-2864
email: [email protected]
Raised in Miami, Florida, I have been in Austin for over 20 years. I am knowledgable of the Austin real estate market and I understand aspects of the construction and permitting process. In part, I ga....