Austin skyrockets to top of list of best cities for engineers
Austin is one of the top 10 cities for engineering jobs. Photo by Kumar Appaiah with Flickr
A new list of the 10 Best Cities for Engineering Jobs asserts that Texas is a hot spot for engineers. Houston ranks No. 2, followed by Dallas (No. 6) and Austin (No. 8).
The list, compiled by Austin-based Sparefoot, was based on several factors, including job availability, median salary, median home price, median annual rent, percentage share of job listings, salary as a percentage of home prices, and rent as a percentage of salary.
Houston has the highest number of engineering job listings among the top 10 cities, at 14 percent. The average annual salary for engineers working in Houston is $102,000 (No. 6), whereas engineers in San Jose (No. 7 on the list) have an average salary of $128,000, the highest on the list. Houston also has the lowest median home price — $141,400 — and median annual rent — $10,728 — of any of the cities.
Apparently Texas is known for being quite affordable, as Dallas has the second lowest median home price, at $150,000, and Austin features the fourth lowest, at $192,000. However, salaries in Dallas and Austin pale in comparison. The median annual salary for engineers in Dallas is $92,000, the third lowest on the list, and Austin's ($85,000) is the lowest on the list.
Among the major employers in Austin, Sparefoot touts 3M, Apple Inc., Google, Dell, Cisco Systems, Cirrus Logic, National Instruments, Silicon Laboratories, and Facebook.
Outside of the Lone Star State, the top cities for engineers are Atlanta (No. 1), Chicago (No. 3), New York City (No. 4), and San Francisco (No. 5).
See original article here:
http://austin.culturemap.com/news/innovation/10-29-15-austin-list-of-best-cities-for-engineers-jobs/#bmtags:title-link,placement:slot-4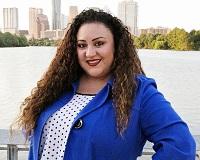 True Austin native with a passion for real estate. I'm rooted in Austin and I love my city. I'm privileged to have many personal and professional connections that have greatly assisted me in being suc....