Autumn Home Checklist

By Melissa

It's that time of year again: The air is turning cooler, the leaves are starting to turn gold and orange and the days are growing shorter. Fall is in the air, and that means it's time for apple-picking, football games — and preparing your home for cold weather.
There are a variety of home maintenance tasks you might want to perform as fall goes into full swing. Here's a checklist of some important things to do this fall:

See original Article Here from AllState http://blog.allstate.com/autumn-home-checklist-infographic/?aid=056084&CID=EMC-P-R-IMC-AHC-151101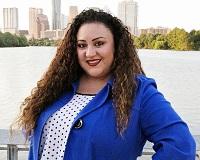 True Austin native with a passion for real estate. I'm rooted in Austin and I love my city. I'm privileged to have many personal and professional connections that have greatly assisted me in being suc....