Explore Austin's backyard with innovative 'Airbnb of camping' service
Hipcamp allows you to search available campsites in state and national parks as well as privately owned land.Photo by Bruce Lemmons/Panoramio
When work wears you down, do you often imagine spending the weekend in your own personal outdoor heaven? Next time you catch yourself daydreaming, try exploring Hipcamp — the new website that makes those daydreams a reality with its innovative booking service that takes the stress out of finding the perfect campsite.
Hipcamp has created a comprehensive database of campsites across the country, pulling in photos, reviews, booking information, and other pertinent details into one helpful listing. The online collection covers everything from state and national parks to smaller campgrounds and private land. Not only can eager campers search for spots by location, but users can also narrow down results by available amenities and activities.
"Hipcamp is the best place to discover and book awesome places to camp," Co-founder Eric Bach assures CultureMap. "We're bringing the world's public campgrounds online, while developing brand new private camping experiences."
The California-based company was founded by Bach and Alyssa Ravasio in 2013. Last year, Hipcamp raised $2 million in investments, allowing the service to spread across the United States. Hipcamp officially launched in Texas in February, and spread to the rest of the country at the end of July.
The unique draw of Hipcamp is the company's innovative land sharing program. Like the popular rental booking site Airbnb, landowners can list their property and interested campers can gain access to the area for a reasonable fee. It's a win-win situation as far as Hipcamp is concerned: Landowners benefit from the new source of revenue, which goes towards helping conserve these pristine areas, while campers get access to grounds that are off the beaten path.
"Land sharing connects landowners that have awesome plots of land with a network of campers that are excited about new camping opportunities," says Bach. "The new camps range from ranches, farms, geodesic domes, yurts ... hell, you can even rent out your own waterfall!"
In just the few months since the program's launch, Hipcamp has been able to list over 100 private spots across the country. Although the company is still working on reaching out to private landowners in Texas, Hipcamp has already collected information on all of the public campgrounds in the Austin area and beyond.
"We've gotten a ton of support from the Lone Star State and feel that it is totally under appreciated; there's so many rad camping adventures to be had," proclaims Bach.
These "rad" adventures aren't just for camping pros, either. In addition to increasing public access to our country's amazing landscapes, Hipcamp wants to inspire people to connect to nature. The company hopes to make the process of finding a campsite so hassle free that camping newbies can easily get acquainted to the spirit of the great outdoors.
"I always say that we use technology to get people away from technology and in this day and age, that is becoming increasingly important," says Bach. "Everyday we work to make the outdoors more accessible. I believe that spending time outside leads to healthier, more balanced, and more creative people."
See original article at: http://http://austin.culturemap.com/news/innovation/09-14-15-hipcamp-website-texas-airbnb-camping-land-sharing-austin/#bmtags:image-link,placement:slot-2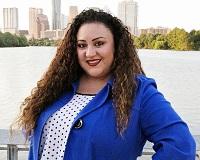 True Austin native with a passion for real estate. I'm rooted in Austin and I love my city. I'm privileged to have many personal and professional connections that have greatly assisted me in being suc....