As we move forward into spring now may be a good time to take a look at a few of the steps that we can take to help improve the energy efficiency of our homes before those summer electric bills start coming in.

There a number of things that we can do from simply changing some of the items that we use in and around the house to both minor as well as major renovations. And, to make things even better, a number of both cities and counties offer rebates as well as low interest loans to help with the costs. There's also a federal tax credit that you can take advantage of as well.

I hope you find the information helpful and please feel free to pass it along to anyone you feel might find it useful.
And, as always, if I can be of any service with your real estate needs please don't hesitate to give me a call or send me an email.
Melissa Galvan
eXp Realty
512-773-5735
http://melissagalvan.aus.exprealty.com

Compact Florescent Light (CFL) Bulbs
As you may already know, 2012 saw the federally mandated phase out of the manufacturing of traditional 100W incandescent bulb; the 75W version was phased out as of January 1st, 2013; and the 60W and 40W versions were gone as of January 1st, 2014. (Appliance bulbs and 3-way bulbs are exempt.)
CFL's (along with LED's) use between 75-85% less energy than a traditional incandescent bulb and can last for up to 20 years. There has been some worry about the very small amounts of mercury in CFL type bulbs so you may want to consider the new LED bulbs that are becoming more available. These bulbs do not contain any mercury.
Insulation and Radiant Barriers in the Walls and/or Attic
If you're considering modifying or replacing the insulation in your attic or walls it may be advisable to consider hiring a professional insulation company. While some radiant barriers can be self-installed there are a number of key issues that should be considered in order to obtain the maximum amount of gain possible.
Blown-in insulation, whether closed cell or open cell, requires specialized equipment and your old insulation may need to be removed first in order to prevent moisture retention issues.
Exterior Windows and Doors
We've all heard about how important it is to make sure each and every year that all our exterior windows and doors are properly sealed. Caulking and weather stripping wear out over time. There have also been tremendous improvements made in the types and reflective properties of window glass if you're considering replacing any of your exterior windows.
Looking For Tax Credits, Rebates, or Low Interest Loans to Help Make Energy Saving Improvements?
Below are a number of websites that offer additional information on how you can lower the cost of energy related home improvements.
Federal Tax Credits for Consumer Energy Efficiency
Specific IRS information

Database of Incentive Programs by State

Also, don't forget to check your city and county's websites for additional cost savings through home energy audits.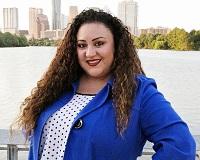 True Austin native with a passion for real estate. I'm rooted in Austin and I love my city. I'm privileged to have many personal and professional connections that have greatly assisted me in being suc....