Our juicy guide to the 10 best cheeseburgers in Austin
Black Star Co-op's Black Star Burger features a mouth-watering brisket patty from 44 Farms in Cameron, Texas.Black Star Co-op/Facebook
The classic cheeseburger from Luke's Inside Out is one of the many reasons the food trailer was spotlighted onDiners, Drive-Ins and Dives. Luke's Inside Out/Facebook
Burger Bar's Big Mouth is a massive double beef patty topped with blistered peppers, candied jalapeños, bacon, and cheddar cheese for only $6.25. Burger Bar/Facebook



The cheeseburger is an American tradition. Memories of family cookouts, road trip drive-thrus, and '50s-style diners nostalgically remind us why we love this quintessential comfort food.
CultureMap scoured Austin's food trucks, restaurants, fast-food franchises, and dive bars to direct you to the best of the best. From traditional no-frills cheeseburgers to fancy creations of the classic, there's a cheeseburger for every personality and preference. Just in time for National Cheeseburger Day on Friday, September 18, here are the top 10 cheeseburgers in Austin you need to wrap your hands around.
Black Star Burger — Black Star Co-op
Black Star Co-op is the modern-day hippie commune turned brewpub. Different from any other restaurant in Austin, and quite possibly the world, it's cooperatively owned and self-managed, meaning that every employee has a stake in the company. We, on the other hand, have a stake in the co-op's Black Star Burger, a mouth-watering brisket patty from 44 Farms in Cameron, Texas that's ground daily. Served with bibb lettuce, tomato, and beer mustard, and a recommended addition of sharp cheddar and grilled onions, the burger is best complemented by a house-brewed beer. A detailed description of each pint helps guests decide, and we highly recommend Black Star's hoppy High Esteem or the sour Aberrant for the adventurous beer drinker. $10
The Buffalo Burger — Casino El Camino
The dungeon lair of heavy metal bar Casino El Camino is a breath of fresh air compared to its Dirty Sixth counterparts. It's a needed escape from the tourists, frat bros, and underaged hordes, offering one of the best bar menus in town. The Buffalo Burger might send you into a food coma, but at least you'll be conjuring up wonderful dreams of the handmade three-quarter-pound charbroiled Angus-beef patty, grilled with house-made wing sauce, and drenched in blue cheese. Enjoy a burger on the patio and a drink from the full bar and make your own playlist on the old-school jukebox. $8.50
The Burger — Luke's Inside Out
Guy Fieri was on to something when he visited Luke's Inside Out on South Lamar for Diners, Drive-Ins and Dives. The food trailer housed outside of Gibson Street Bar serves an unrivaled classic cheeseburger that is one of the best in the city. Served with Parmesan chips, the juicy 8-ounce sirloin bacon cheddar burger (prepared with love) is always cooked to perfection. Order at the trailer, grab a number, and head over to Gibson to enjoy a cocktail, bubbly, or beer, and let Luke's bring the cheesy meaty goodness to you. $11
Veggie Royale — Bouldin Creek Cafe
You know we had to include a veggie burger on the list, not just to be inclusive of our vegetarian friends, but also because meat lovers deserve a break from beef (sometimes). The Veggie Royale at bohemian-hipster paradise Bouldin Creek Cafe does not disappoint and is something we meatheads can get onboard with. A homemade veggie patty served on grilled ciabatta with lettuce, locally sourced tomatoes, and onion, we recommend going all the way by ordering the burger with feta cheese, basil aioli, and jalapeños to spice it up, giving it the maximum flavor potential. Enjoy with a side of the restaurant's homemade Asian coleslaw and unique espresso concoctions. $8.25
Big Mouth Burger — Burger Bar
When we first tried Burger Bar's Big Mouth Burger we thought we had died and gone to heaven. The walk-up stand on Congress Avenue next to JW Marriott supports local Texas farms, ranchers, and creameries, and serves one of the best bangs for your buck in the city's cheeseburger game. The Big Mouth Burger is a massive double beef patty topped with blistered peppers, candied jalapeños, bacon, and cheddar cheese. Wash it all down with an Oreo shake and enjoy your meal at one of Burger Bar's stand-up tables for prime digestion. $6.25
Cheeseburger — P. Terry's
Celebrating 10 years this summer, P. Terry's is an Austin institution unlike any other drive-thru, fast-food restaurant in the nation. Using 100-percent all-natural Black Angus beef that's hormone- and antibiotic-free, the traditional cheeseburger always hits the spot when the craving comes a-knockin'. P. Terry's cheeseburger is served on Texas-based Mrs Baird's buns, along with American cheese, Texas white onion, Central Texas tomatoes, and lettuce, with pickles and onions available upon request. $2.60
Continental Club — Hopdoddy Burger Bar
Once upon a time, a Hopdoddy insider turned us on to a version of the burger joint's Continental Club, and we haven't looked back since. Typically offered as a turkey patty with provolone, apple-smoked bacon, arugula, mayo, and basil pesto on whole wheat, sub out the provolone for Brie cheese and you've hit the jackpot. Our favorite way to enjoy this delightful burger is with a caramel and sea salt shake and a side of truffle fries with full-service at the bar top. $8
Spare Tire — Cow Bells
Tucked away in a food-trailer park on East Riverside Drive, Cow Bells is somewhat of a hidden gem that is an untapped top burger spot in Austin. If you're attempting to surpass your gluttony quota, look no further than Cow Bells' Spare Tire, an enormous 100-percent ground chuck double patty dressed with mayo, cheddar cheese, bacon, and fried pickles. Owned by a born-and-raised Austinite, Cow Bells takes daily trips to the local market to ensure using the freshest ingredients available. In addition to Spare Tire, the Archetype is a classic burger with no gimmicks — just a straightforward piece of meat. Sub a ground turkey or black been veggie patty for any of the trailer's burger options.$10.50
Mushroom Burger — Billy's on Burnet
A mushroom burger is typically the less attractive sister to the cheeseburger, you know, the one with the great personality. And sometimes you have to go with personality over looks. The timeless and full-flavored mushroom burger is a must-try at Billy's on Burnet, the perfect dive spot to dig into any number of burger options. Featuring a one-third-pound 100-percent beef patty with sauteed mushrooms and melted Swiss cheese, the mushroom burger is accompanied by the bar's famous French fries, Billy Beans, or salad (but who are we kidding, we always skip the salad). With 36 beers on tap, Billy's is a low-key hang and offers great deals like Wednesday's $2.75 pint day. $9.99
Black Buffalo Burger — Black Sheep Lodge
There's something about the Frank's buffalo sauce and blue cheese combination that is truly divine. Experience enlightenment with Black Sheep Lodge's Black Buffalo Burger, an explosion of flavor demonstrated through the half-pound Angus chuck with mixed greens, tomato, pickle, onion, buffalo sauce, and blue cheese, served with tots or fries. We recommend ordering it with half-and-half sweet potato and regular fries, and of course adding bacon to the burg. Catch a sports game with friends on the dog-friendly patio; choose from over 150 beers; or play one of Black Sheep's entertainment offerings like pool, arcade games, shuffleboard, or darts. $7.49
See original article here: http://http://austin.culturemap.com/news/restaurants-bars/09-17-15-best-10-cheeseburgers-in-austin-top-burgers/#bmtags:image-link,placement:slot-7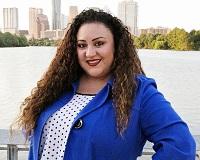 True Austin native with a passion for real estate. I'm rooted in Austin and I love my city. I'm privileged to have many personal and professional connections that have greatly assisted me in being suc....