TOP 5 PLACES TO TAKE BLUEBONNET PHOTOS
Top 5 places for Blue Bonnet photos
Texas is home to the beautiful bluebonnet flower. Bluebonnets mark over 100 years as the State flower. Though blue is the natural theme, this beauty comes in shades of pink, maroon white. Bluebonnet season begins in March and is gone by early May. Below are some great places to visit to take pictures with your families, pets, or just to stop and get a great photo. Go quickly as the bloom window is short and won't last long. So Here are my favorite spots.
1. St. Edward's University- Closest to downtown and beautiful location especially for photos! This private university gives some amazing views for photos of bluebonnet flowers! What a relaxing place, plan on staying a while, it's too cozy not to!
2. Lady Bird Johnson Wildflower Center- The bluebonnets are in amazing bloom among the 279-acre wildlife center located 10 miles south of downtown Austin. Pick your spot, because there's plenty to go around with large amounts of the beautiful bluebonnets and may other species of flowers native to Texas. This is day trip for many but well worth it!

3. Montoplis Drive- Across from Roy G Guerrero Park you can see a large field full of blossoming bright blue bluebonnets. Enjoy a day full of fun at the park and enjoy these magnificent flowers! There is a small piece of land coming off the Montopolis bridge to the right side of the road. There is an old building that was once a church for a perfect time piece backdrop. This spot was a family favorite of mine, you will love it too!
4. Toll Road 130& FM 969 (East Austin) – Busy Highway, but if you can go on a non high traffic day, you can capture some of the best of this beautiful state flower! This makes for a beautiful early morning or late evening drive!

5. Capital of Texas Highway (HWY360)- Highway 360 reveals miles and miles of beautiful bluebonnets. The flowers add to the already breathtaking views of the lake and rolling hills! You don't want to miss this photo op. Have lunch, and take a road trip. This won't disappoint! !
Where do you take your blue bonnet pictures? Share with us! The season doesn't last long, so get out there and take some beautiful family fun photos that will last a lifetime! !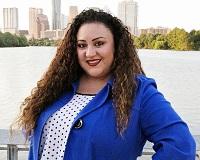 True Austin native with a passion for real estate. I'm rooted in Austin and I love my city. I'm privileged to have many personal and professional connections that have greatly assisted me in being suc....