The 11 best hiking trails in Austin and beyond
By Nicole Raney

McKinney Falls State Park is one of our top picks for hiking in Austin.McKinney Falls State Park/Facebook
Austin is adorned with a host of outdoor gems just beckoning to be explored. Maybe you've always wanted to try hiking, but you weren't sure where to start. Or maybe you're an outdoor enthusiast and looking for new trails off the beaten path.
No matter your experience level, here are 11 of the best trails around Austin.
Barton Creek Greenbelt
Where: West
Difficulty: Easy to vigorous
With several entry points and unofficial trails crawling across the 7-mile stretch of greenery, you can easily explore different areas each time you go. If you're just starting off, try the Loop 360 access point or the entry near Zilker Park.
Where: West
Difficulty: Easy to vigorous
The first 6-mile leg of what will eventually be a 30-mile regional trail is now open to the public. This inaugural portion shares real estate with the Greenbelt, from the Zilker Trailhead running south past the 360 Trailhead.
Walnut Creek Metropolitan Park
Where: North
Difficulty: Easy to moderate
This northern haven offers a handful of different trails, most of which are long, winding paths looping around the entire park. The terrain here is varied, showcasing everything from grassy areas to wooded enclaves. Walnut Creek is both dog and bike friendly. This is a full-fledged park, so you can also find sports complexes, barbecue pits, picnic tables, a swimming pool, and more.
River Place Nature Trail
Where: Northwest
Difficulty: Moderate
River Place is a beautiful neighborhood spot worth the trek to northwest Austin. The trails include an easy boardwalk, rocky staircases, and a more natural trail. Clear streams trickle in the springtime, but abundant wildlife and manmade rock formations can be found all year long. A few changes in elevation offer great views of the surrounding landscape. Some of the trails are easy enough for a stroll, but other areas can be more taxing than they initially look.
Mayfield Park
Where: West
Difficulty: Easy
Mayfield Park (the Mayfield Nature Preserve) is a great option for families or those looking for something more leisurely. This easy adventure lets you choose different paths that take you through a variety of native landscapes with abundant wildlife near the Colorado River. When you find yourself close to the cottage grounds near the parking area, keep an eye out for the roaming peacocks.
Wild Basin Wilderness Preserve
Difficulty: Easy
Wild Basin is one of the best spots to spy on native wildlife, including the golden-cheeked warbler. There are 2.5 miles of trail, but the looping paths around the preserve allow for a longer hike if you're into exploring. This spot has a really beautiful Central Texas vibe with tons of trail guides to point out animal and plant life. There's not a lot of change in elevation, but there are a few great lookout points. Admission is free, but there is a suggested donation of $2 to $3.
St. Edwards Park
Where: Northwest
This lesser-known jewel has multiple trails offering a variety of experiences, from a laid-back walk with a splash in Bull Creek to an elevated trek with great views of the surrounding Hill Country. The creek is stunningly clear when the water is running and the landscape is a perfect mixture of taller trees and low-lying cactus. In a word? Lovely.
Balcones Canyonlands National Wildlife Refuge
Here you have the Hill Country in a nutshell: Rugged Texas landscapes with juniper and oak trees as well as beautiful plants and an abundance of native animals (it is a wildlife refuge, after all). Balcones Canyonlands is huge and includes about 7 miles of trails. In addition to hiking, this is a great place for outdoor photography and bird watching.
Mary Moore Searight Metropolitan Park
Where: South
Mary Moore is a "love it or hate it" kind of park. The trails are easy to access for those living around South Austin, and the park's many amenities make it a great place for families to check out. However, it's not very removed from the surrounding city so it doesn't offer much of a wilderness reprieve. Pay close attention to the trail markers, because some of the paths can get a bit confusing.
McKinney Falls State Park
Where: Southeast
Splurge for a day pass at this state park and explore the multiple trails around the land. For a more isolated hike, opt for the trails on the northern side of the park past the Lower Falls (and cool off in Onion Creek afterwards). While you walk, keep an eye out for historical relics like the old Thomas F. McKinney homestead.
Cost: $6; Admission is free for children 12 and under
Emma Long Metropolitan Park
Difficulty: Moderate
Another popular camping destination, Emma Long is a large park nestled against the banks of Lake Austin. Swimming and boating are big draws, but the varied terrain on the hike and bike trails offers an adventure that's a little off the beaten path. Depending on which trail you pick, you may find rough terrain, creek crossings, and sweet hilltop views.
Cost: $5 Monday through Thursday; $10 Friday through Saturday and on holidays
See original Article here: http://austin.culturemap.com/news/city-life/09-28-15-guide-best-hiking-trails-parks-beginners-difficulty-austin/#bmtags:title-link,placement:slot-2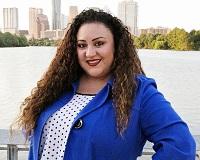 True Austin native with a passion for real estate. I'm rooted in Austin and I love my city. I'm privileged to have many personal and professional connections that have greatly assisted me in being suc....